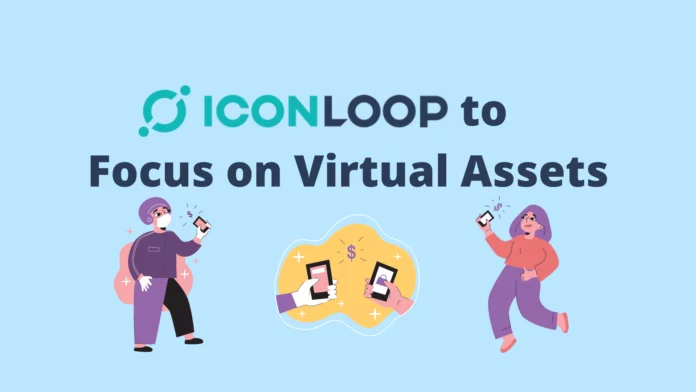 The Iconist's Note: This has to be very welcome news for ICX holders. As we've said ad nauseum, the times are a'changin' in Korea. This means companies like ICONLOOP that held virtual assets at arm's length no longer feel compelled to do so — J.H. Kim says as much below.
Now, given that ICONLOOP and ICON are technically two separate entities means that ICONLOOP could develop virtual asset services that have nothing to do with ICX, the virtual asset it essentially created.
However, the two major use cases mentioned below are SPERA, a BTP-using solution being developed in partnership with the ICON Foundation, and Zzeung, a known ICX use case. Make of that what you will.
***
ICON's chief technology partner ICONLOOP will be directing its efforts towards virtual assets this year.
ICONLOOP CEO J.H. Kim told Korean-language capital market news outlet The Bell the market atmosphere has changed a lot since the Bitcoin boom of 2018, and that "the time had come to do virtual asset projects."
This contrasts with the main thrust of the company's previous efforts towards largely non-crypto projects like DID and blockchain-based certificates.
Kim told The Bell that he wants ICONLOOP to be "reborn this year as a company specializing in providing services and service tools related to virtual assets."
The paper notes that while ICONLOOP developed the technology for ICX, it could not openly brag about this — instead, it merely said it was the technology provider for the coin, not the issuer.
Kim explained, however, that the atmosphere is much more "coin-friendly" now, saying he believed legal changes in Korea last year have brought virtual assets companies into the mainstream.
Unlike before, when people looked askance at companies dealing in crypto, he says he can feel people now recognize crypto companies as their own industry. He stressed that going forward, he would uncover "meaningful services using virtual assets."
The Bell notes that ICONLOOP's first step in this direction is games, pointing to the ongoing development of the SPERA P2E gaming platform.
Kim said he didn't hesitate to launch SPERA, despite being an NFT-driven project, and said he thought a lot about service models that could bring real value to NFTs and virtual assets.
Meanwhile, ICONLOOP won't be forgetting its B2B projects — the company's hitherto strength.
One goal is to expand the user base of DID service Zzeung, which currently provides simplified login services for Shinhan Bank and the Jeju Safety Code contact tracing service.
Freeing people from concerns over leaked personal information, the service has 150,000 users, but you still need to download a separate app. This is something ICONLOOP intends to address this year.
Kim said that Zzeung was designed to work within the confines of Korea's regulatory environment for blockchain, explaining that there were many regulatory hurdles even in the ICT sandbox and that the service has been slow to expand.
The plan this year is to add in-app services to the mobile apps of partner companies. For example, while you previously had to download both Shinhan Bank's mobile app and Zzeung, they aim to make it so that you can login with Zzeung in the Shinhan app itself.
Kim said that as login means and verification service, Zzeung has infinite use possibilities — going forward, Zzeung could be put to use as a KYC solution for virtual asset exchanges. He even said Zzeung could end up providing ID verification in SPERA.
ICONLOOP is also apparently considering drawing more funding this year. The company has drawn about KRW 16 billion in funding through 2020 via Series A and a bridge round.
Kim said the company would reveal various services once its virtual asset service plans become more concrete, and that he is always pondering the timing and scale of the next funding round.