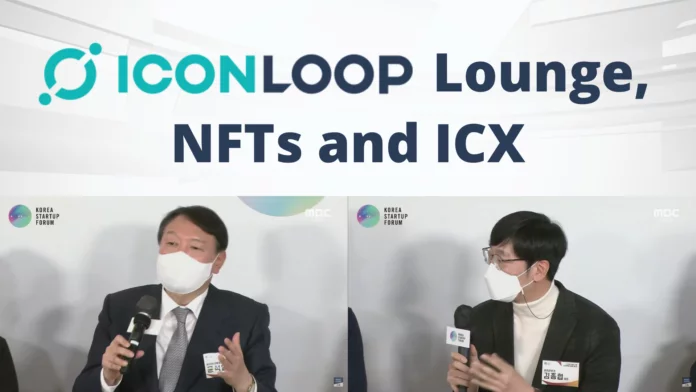 ICON's chief technology partner provides not just one, but two exciting pieces of news today.
Presidential Candidate Speaks at ICONLOOP Lounge, Mints NFT on Craft
First, presidential candidate Yoon Seok-youl spoke about startup policy at the ICONLOOP Lounge in Seoul on Thursday.
Yoon was invited by the Korea Startup Forum, Korea's largest startup association.
He told attendees that it is very important for the state to create conditions and build an ecosystem that would allow startups — potential engines of new growth — to grow.
Major Korean public broadcaster MBC put the entire event on YouTube.
And yes, J.H. Kim — ICONLOOP's CEO — was in attendance.
Korea's former prosecutor-general, Yoon represents the main opposition party.
If that wasn't cool enough, Yoon apparently minted an NFT to commemorate the event at Craft, ICON's NFT marketplace.
Well, he pushed the button to mint it, anyway. Check out the Youtube video at around 1:11:50.
Yoon's handwriting reads, "The future of the Republic of Korea lies with startups."
ICONLOOP Smart Farm Solution to Use ICX
You'll recall we reported last week that ICONLOOP announced last week its participation in a seven-year government initiative to develop smart farms.
More specifically, ICONLOOP formed a consortium with several partners to build a big data platform for the project, using the company's "broof" digital certification service to store documents.
Well, the ICON Foundation reminded everyone Thursday that broof certificates are issued on the ICON public chain, meaning "$ICX will be used for every broof transaction."