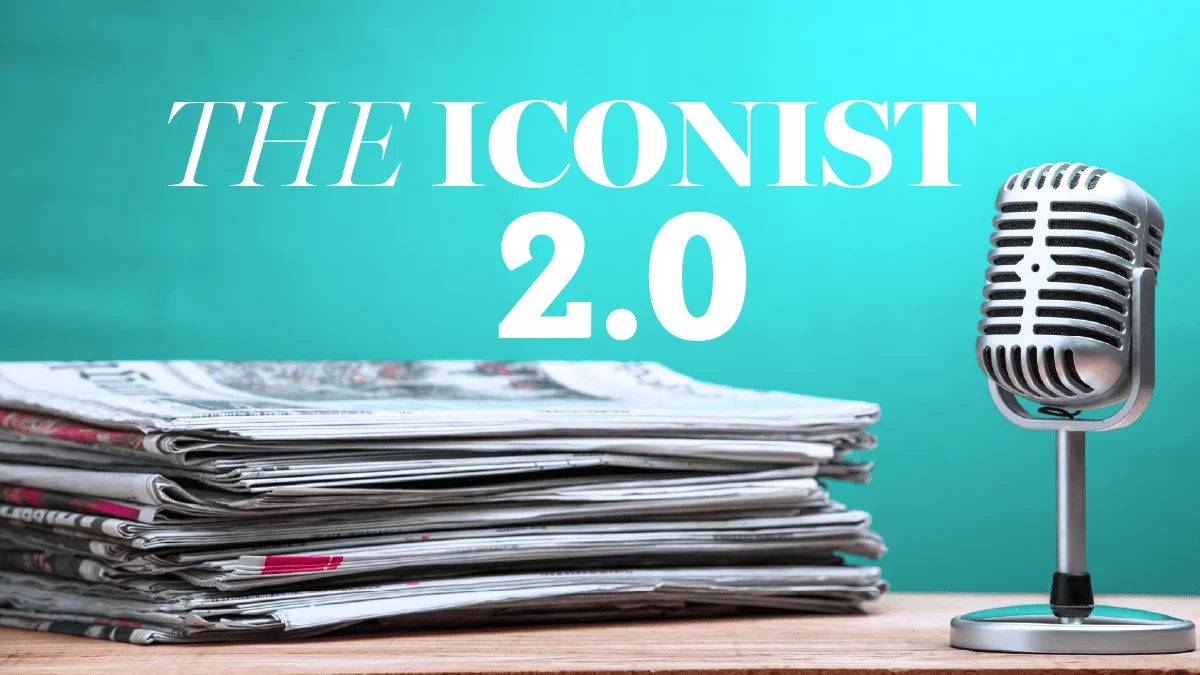 .The Iconist could be returning to the world of the living.
As you may have already noticed, we here at G3 Partners — the Seoul-based marketing agency that produces The Iconist — have submitted a community proposal to reboot The Iconist. Our proposal is currently under discussion on the ICON community forum, and we'll be officially submitting it on the Contribution Proposal System (CPS) dashboard next week when the current voting period ends and the platform opens for new applications.
In case you forgot who we were:
The Iconist is the longest-running dedicated news platform for the ICON Republic. Since August 2018, we've published over 500 high quality articles, delivered to thousands of people every week. We cover news of all topics ICON-related, from P-Rep profiles and deep dives into ICON announcements to insider interviews with the ICON team themselves. We also deliver a wide range of blockchain-related news from South Korea, ICON's homeland, so that Iconists around the world can keep tabs on everything that might affect the project and the price of ICX.
We've been on hiatus over the last year, however. Simply put, we didn't have sufficient funds to produce the kind of high-quality content we believe the community deserves. But now, we aim to kickstart this platform again, and in a big way.
What we promise
We want to do more than just relaunch The Iconist.
We want to rebuild it.
This would include constructing a spiffy new website, of course. But it would also mean strengthening what is most important: our content. With our funding fully restored, we'll be able to publish at least five articles a week, including long-form journalism and in-depth interviews.
We will also add multi-media content such as audio podcasts and videos.
We will also add a new community section on our website, with content from other popular ICON blogs and vlogs and links to other publicly available resources.
And just as importantly, we will strengthen our efforts to spread the news through media outreach, social media and other channels.
Marketing and development: two sides of the same (alt) coin
We all agree that for any blockchain network to succeed, you need to continually attract new investment. And to bring in new money, you need a steady stream of use cases. And for use cases, you need developers.
We believe that the ability to attract new developers (and thereby new investment) is intrinsically linked to marketing.
ICON has plenty of use cases, including public and private projects for disease management, ID verification, payments, DeFi and NFTs.
It's also a great network to build on, with a proven ability to handle tons of transactions.
No matter how good a network is, however, new developers won't build for it if they don't know much about it.
As ICON's director of business development YJ Chung told The Iconist after 2019's TX Challenge, when ICON recorded more daily transactions than Ethereum:
When people begin designing, they look at Ethereum first. Though ICON has a strong vision, it naturally falls behind because there are teams that came before us. We wanted many university students and young, new designers to try ICON, see that it has as good a development environment as Ethereum, and learn that it is much faster and has lower transaction fees.
And that's what we, here at The Iconist, aim to do. We want to help the world discover the hyperconnected awesomeness that is ICON. We want to bring more developers into the ICON community, to give them a reason to explore ICON and all it has to offer, to grow the ecosystem and build trust in ICX. We want to spread the word.
Next Steps
In case you're unfamiliar with the Contribution Proposal System, here's how it works:
The system alternates between application and voting periods of 15 days each, The current voting period ends on May 26.
When the next application period starts, we'll launch our proposal on the CPS dashboard. We'll also need a sponsor P-Rep to vouch for us before we can apply.
There are currently 32 P-Reps registered to vote on CPS projects. Any P-Rep can register for this, but must be committed to voting on all CPS applications or else face a fine. The registered P-Reps will have 15 days to vote on the new batch of applications.
If we get voted in, we'll receive our funding in monthly instalments, and we'll have to submit a monthly progress report to continue receiving funding on an ongoing basis.
If you want to support The Iconist's relaunching efforts, there is much you can do. Help spread the word for us on Twitter, Reddit and Telegram. Get ahold of your local P-Reps and tell them how important regular quality journalism is for the ICON Republic. And if you are a P-Rep, consider registering on the CPS dashboard to participate in the democratic system yourself.
But most of all, we thank you for sticking around as readers of The Iconist News. Stay tuned, Iconists — there's more to come!