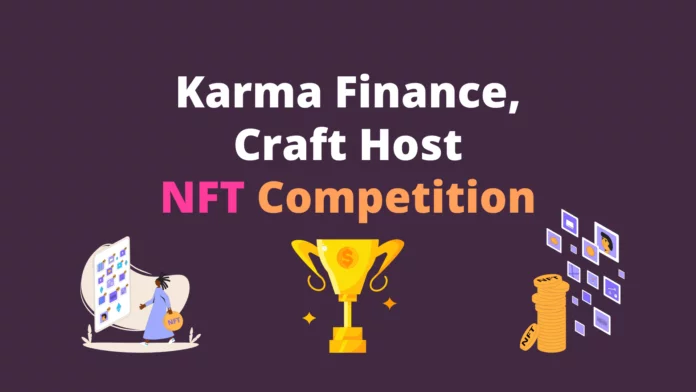 Time to get your art on.
New DeFi platform Karma Finance — whom we recently introduced — has joined NFT market Craft Network to host an NFT competition.
The open invitation calls on artists to submit designs for a chance to be selected to design the upcoming Karma NFT collection of 100 unique collectibles.
From Karma:
"These NFTs will not only be beautiful pieces of art but they'll also receive a portion of the KARMA token inflation, making them a productive asset as well."
The contest has a prize pool of 1,000 USD and 1,000 USD worth of CFT tokens.
The winning artist will take home 500 USD and 500 USD worth of CFT tokens — not to mention the opportunity to design the Karma NFT collection (more on the rewards for that shortly). The second place winner will receive 300 USD and 300 USD worth of CFT tokens, while third place will receive 200 USD and 200 USD worth of CFT tokens.
Now that brings us to the actual NFT collection.
Potentially speaking, the artist could earn big here. According to Karma, the NFT collection will be listed exclusively on the Craft NFT marketplace via a weekly auction. The artist will receive 80% of the proceeds with the remaining 20% sent to the Karma Treasury.
Additionally, 80% of any secondary sale royalty fees will be collected by the artist with the remaining 20% sent to the Karma Treasury.
Karma Finance is a new, CPS-funded DeFi protocol. Its first service, Karma Bond, helps other DeFi protocols more safely bootstrap liquidity, putting liquidity ownership into the hands of the DeFi protocol instead of liquidity providers (LPs). This stands to potentially change how every other DeFi protocol out there on the ICON network operates — or at least gives them more options.